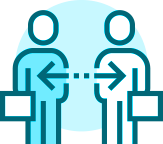 Grow. Sell. Live.
The Sedley Koschel difference
A key determinant of success for our practice is
"Client Satisfaction = Happy clients".
Sedley Koschel Financial Group was founded in 1973 upon a passion for giving you and your family what is needed the most – holistic, financial services focused on client satisfaction!
Our difference:
Building trust through "Amazingly strong relationships that have stood the test of time"
Our simple process from initial no obligation meeting getting to know each other and understanding your overall financial position to the preparation of your customised financial and life plan
Sedley Koschel Concierge Service – a new idea in the financial services industry that builds on our key strategy of value to our client by offering other non-financial services in your time of need if you don't have the support from family and friends around you
At Sedley Koschel Financial Group our Guarantee to you is "Value added communication designed to create client satisfaction and happiness"