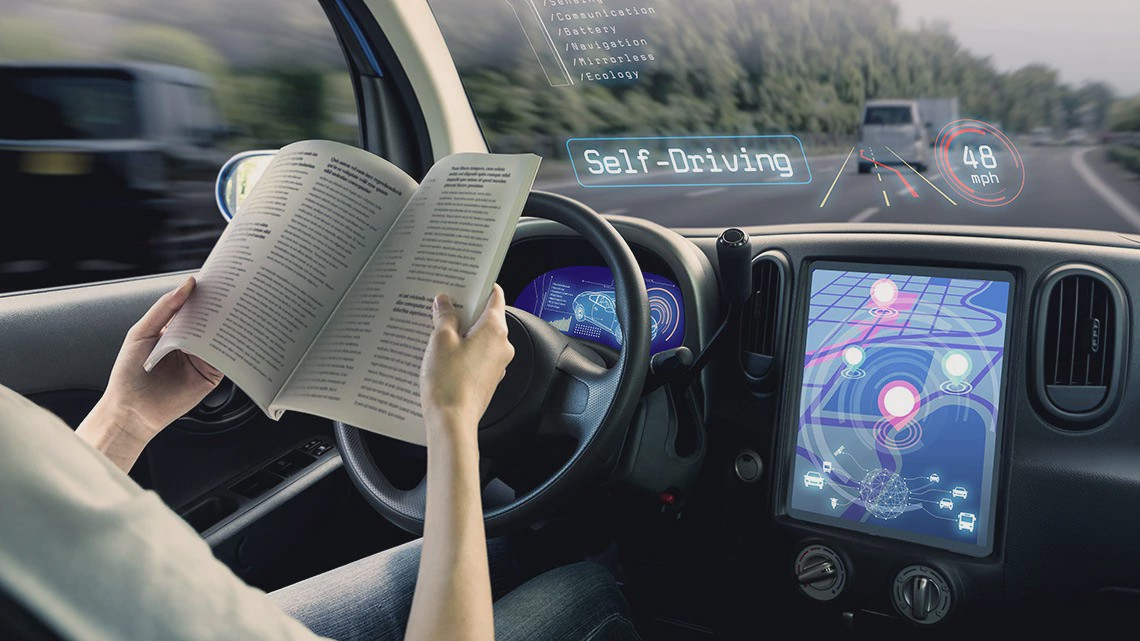 Will My Nine Year Old Daughter Own A Driverless Car?
October 10, 2018 3:28 am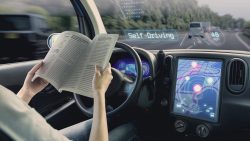 Last night, I sat down on the couch with my nine year old daughter, Isabella, as we have done after dinner for many years.
This time was different though, because instead of reading a school book or a fairy tale I decided I was going to try and teach her about life. Well I know life means different things to different people. We all have different goals and dreams that we want to achieve. But how could I teach my child about life according to what I have learned over 20 years.
Upon reflection, I thought to myself, isn't that what I wanted from my mother and father when I was growing up, for them to teach me how to be financially secure, independent and successful. Indirectly by example, I feel this is what most parents try to provide for their children but there is a lot more to learn about life than what we learn from our parents and our teachers.
In this world all we can trust is constant change, and that change is accelerating rapidly.
I recently attended an international conference in Vietnam and was astonished by what technological advances are on our doorstep.
The first is driverless cars, and potentially driverless drones. I thought how can I teach my daughter about driverless cars?
Should she own a driverless car anyway or be an entrepreneur and buy a driverless car to hire out while she is asleep and achieve a return on capital? We need to think deeper about this. If we have driverless cars, do we actually need cars and could this capital be used elsewhere? Won't there be a driverless car service and everywhere? And if we have driverless cars could they become an asset to generate money? Who is responsible if a driverless car has an accident?
Secondly and by far the most concerning is the time at which computers (Artificial Intelligence) can replace our thinking so that we become redundant?
The capacity of the computer chip is growing so fast that within the next 15 or so years we may reach a critical point where Artificial Intelligence could make the human brain redundant. Wow I thought! How am I going to teach my daughter about this. Well I don't think I can, it's going to be up to the governments of this world to control that. At what point do we say no to change?
Those that are going to be successful are the children that are going to be able to think independently and take risks both financially in business and in their personal relationships.  One thing is for sure, life is going to throw lots of curve balls at our children and its going to be the ones that can handle the change in a positive and persistent manner that will come out on top.
My job for the last 20 years has been to help my clients document, plan and achieve their business and lifestyle goals by partnering with them on the journey. I have found that dreams don't happen overnight and life never goes according to plan. It's my passion to be an independent professional that can help with the emotional roller coaster ride during times of stress and when dealing with money. I pride myself on the very strong relationships that we have with our clients and we offer an concierge service. What does that mean "well we go the extra mile for our clients in their time of need."
My personal journey and the journey of Sedley Koschel has been like any of my clients, It all doesn't go in one direction, you have your ups and your downs! Thats what I tell my clients! We have been around a long time, in fact the firm was originally started in 1973 and operated from the Runaway Bay Shopping Village, It's a long story but Sedley Koschel is the same business with a different name and still has a lot of the clients from that time, as my daughter would say "the old days"………. One thing has changed though and that's that the firm offers a holistic service now, not just Accounting and Taxation. We really are a one stop shop for financial services on the Northern Gold Coast.
Getting back to that book I was reading to my daughter "Rich Dad Poor Dad by Robert Kiyosaki" It's what the rich teach their kids about, that the poor and middle class do not.
So getting back to the title, "Should my daughter own a driverless car?" Well……..yes, but only if she leases it out while she is asleep! Good Advice from her dad.
Robert Koschel
Categorised in: Blog
This post was written by Terrena Peade